Cassandra's Dragon Spirit

To see some of the Awards I've given to my

Dragon Team, please visit "Dragon Awards"


Play with my water dragon!! :)
He likes it when you make bubbles for him. :)



These pages are dedicated to the friends that have made special awards
for me since becoming The Leader for the Dragons!
May 04, 2000
To properly view this site please download the font "Schwartzwalt"
created July 4, 2000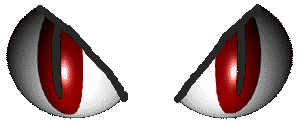 I leave the confines of my mind
to journey in the undefined
within the ordered rows of reason
doubts replaced by optimism
valleys draped in greenery
I'm soothed in sweet serenity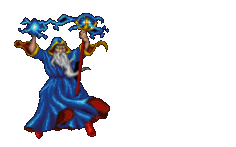 My friend Mystic Dragon (Lyssa) made this banner
and I am proud to display it here.
It shows her true Dragon Spirit!!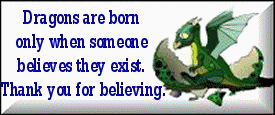 GT, the bowling ball,
has honored me with another of her
great awards.
This one is very special!!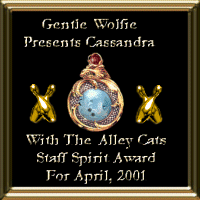 I am so proud of these awards from
Team Leader Gentle Wolffie
that I had to add them here as well as on my
personal site. :)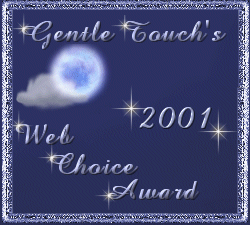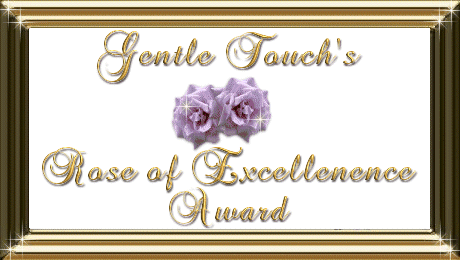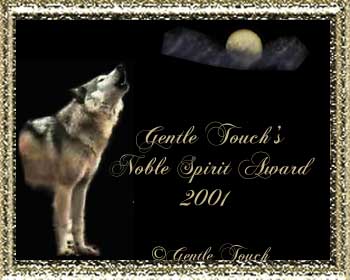 My Dragon egg.....it hatched :) 10/04/00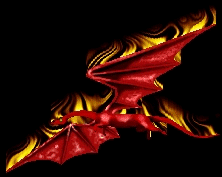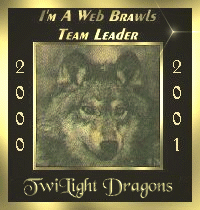 Gifts Received from TwiLight Dragon
Fighters!
These are very special to me!
This gift was such a surprise!
Thank You Dragon's Crypt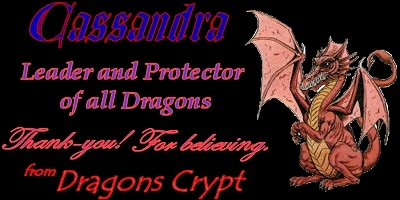 This wonderful gift is
from The Fallen Angel!
This truly wonderful gift is
from my favorite ankle biter
Lil'Dawgster!!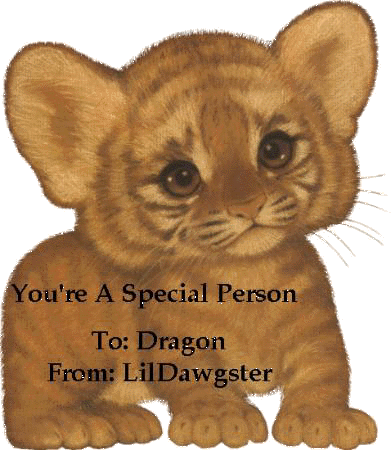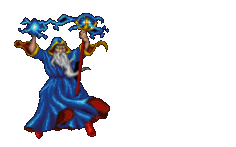 Thank You Josee for this wonderful gift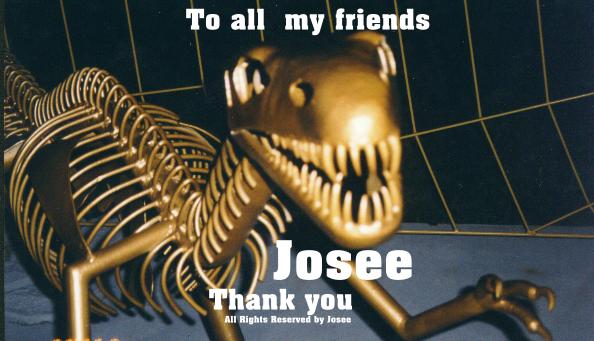 A special Thank You from GT
my favorite bowling ball. :)