Dragonheart's
angel spirit
To best view this site please download the font
pr uncialalt caps here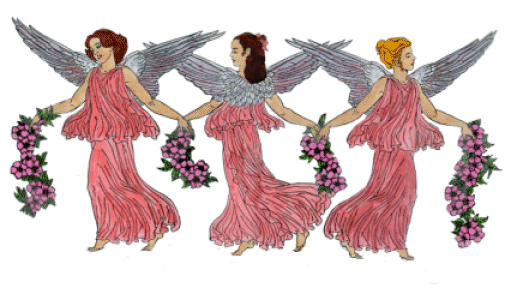 This site is dedicated to the angel patrol
and my wonderful
angels!
there are only four of us
and together we have changed
what the angel patrol stands for!
we have dedicated ourselves and our time
to all members of the
web brawls
staff and fighters alike,
whose time and efforts given to the
web brawls are truly appreciated.
Thank You
Angel CuddleeKat
Angel Tigress
Angel Beckie
Angel Jackhammer
for all the work you've done!!
~~~~~~~~~~~~~~~~~~~~~~~
This Award was issued to the
Angels for all their efforts for
The Angel Patrol
week ending November 18, 2000
--This space is saved for our
1st Angel Patrol Award--

Dragonheart has to have
a Dragon somewhere on this site! :)
My Dragon Record Keeper given to me by John "Dragons and Such"
Please do not copy without John's permission!!
To visit his site click on the Keeper!
Thank you John!

I have won the Staff Spirit Award,
for Most spirited angel,
Thank You to all who voted for me! :)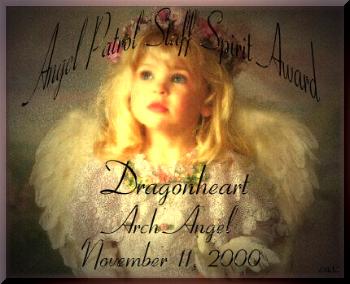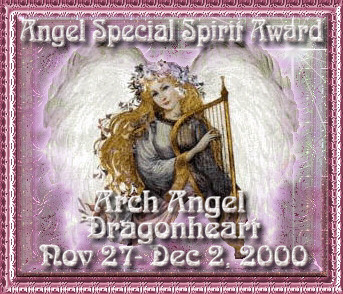 arch angel dragonheart's
much treasured Awards
I have had the honor of
"arch angel"
bestowed upon me on
August 28, 2000