Enter if you dare, but remember, we're watching!

Meet the Secret Agents of the Webbrawls!



Master Agent Dragonheart
aka Cassandra
Leader of the TwiLight Dragons
Leader of the Calico Cats

Arch Angel Dragonheart -Leader of the Angel Patrol
Pixie Guide Dragonheart
Pixie Dragonheart



Agent Orange
Team Leader - The WildLife Kingdom
Scout Morgona
Asst. Leader of the Scouts and Hunters
Hunter Green



Agent LalaBaby
Asst. Arch Angel Tigress
Head Huntress LalaBaby
Lieutenant LalaBaby, Leader of the Scouts and Hunters




Agent Jackhammer
Team Leader of The Unicorns
Leader of The Soaring Pegasus
Pixie Guardian Jackhammer
Pixie Guide Jackhammer
Pixie Jackhammer
Angel Jackhammer
Keeper of the Master List

Agent Mystic Merlyn
aka Pixie Mystic Merlyn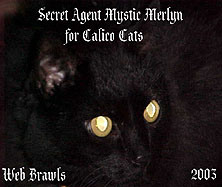 Applet of the week!!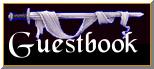 Web Brawls Links
2000-2001 - 2003 Cassandra, www.chimerra.com
&nbsp.